For over six years now, the growing men's fashion market has greatly surpassed womenswear, leading brands to expand their menswear offerings, broaden their product ranges and, in some cases, open menswear-specific stores. EuroMonitor Intl.'s report on U.S. menswear stated that it's "unlikely to die down in the future" since millennial consumers (those born between 1982-2000, who make up 26% of the U.S. population) "want to control their own image, and are turning to fashion as a way to do so." All this said—the fashion industry is definitely taking notice!
With the inception of the
British Fashion Council
's
London Collections: Men's
in 2012, the
Council of Fashion Designers of America (CFDA)
has been trying to create something similar in New York. Due to the lack of an actual fashion week exclusively for menswear brands in New York, many American designers end up showing abroad (London, Milan, or Paris), which hurts the brand both financially and in terms of identity, or designers are forced to show their menswear offerings as part of their womenswear collections.
NEW YORK MEN'S DAY
In February 2014, Agentry PR's Erin Hawker launched New York Men's Day (NYMD), presented by Cadillac, to create a centralized showcase to support emerging menswear designers as well as make it easier for press and buyers.
Initially NYMD only showcased six labels, but steadily grew to twelve. This past season twelve menswear designers showed simultaneous presentations of their Fall/Winter 2015 collections, across two time slots (11AM and 5PM), on Wednesday, February 11, 2015 at
Industria Superstudios
in the West Village. Designers at this year's NYMD included:
Cadet
,
David Hart
,
Ernest Alexander
,
Fingers Crossed
,
GARCIAVELEZ
,
Lucio Castro
,
Carlos Campos
,
Chapter,
Gents
,
Hickey Freeman
,
J. Lindeberg
, and
Timo Weiland
.
David Hart, who has shown at NYMD all three seasons, says, "what tends to happen is that a lot of the men's shows get overshadowed by what's going on with women's, and I think one dedicated day really puts a spotlight on what's going on in the menswear industry, and that hasn't been available in the past."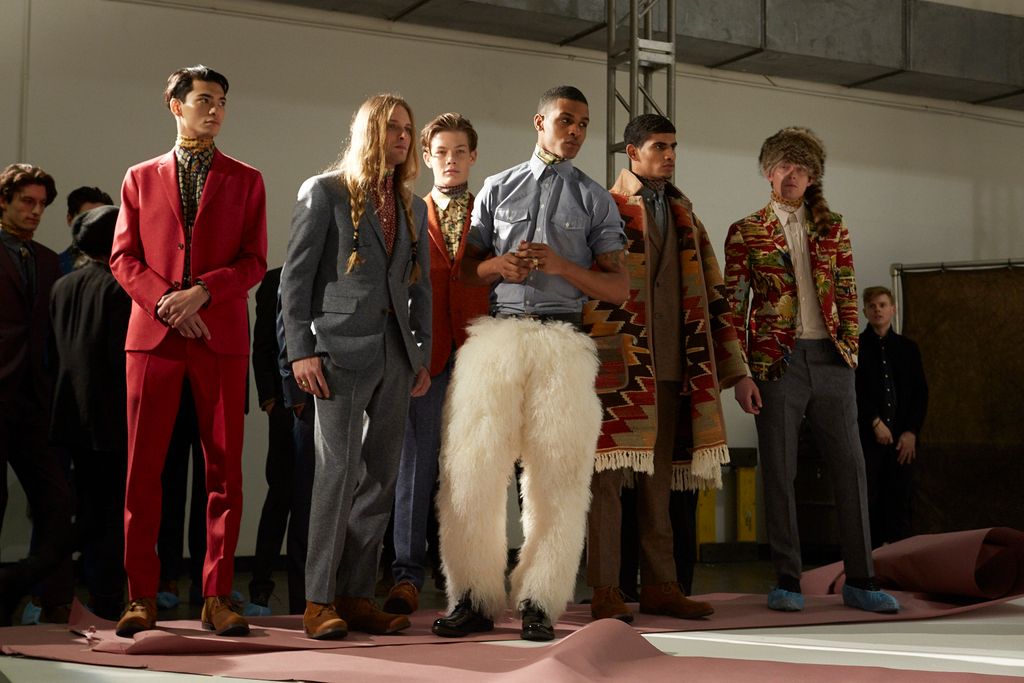 NEW YORK FASHION WEEK: MEN'S
With even more pressure from American menswear designers, buyers, and editors, Steven Kolb (the chief executive officer of the CFDA) has been working with
Bill de Blasio
(the mayor of New York City, who recently announced a
$15 million initiative to support "Made in NY" fashion
) and the
New York City Economic Development Corp.
to create a standalone menswear fashion week.
In February, CFDA confirmed rumors by launching
New York Fashion Week: Men's
, a biannual event that kicks off with Spring 2016 collections from July 13-16, 2015 at Skylight Clarkson Square in west SoHo. According to Kolb, this "gives designers a business platform to show during their market dates, and is an opportunity to demonstrate the collective talent of an important segment of our industry."
The first season of New York Fashion Week: Men's will be aligned with New York Men's Market Week, where trade shows
Project,
MRKet
,
Capsule
, and
Agenda
will also take place. Plus, it follows every other men's fashion week on the schedule: London (June 12-15), Milan (June 20-23), and Paris (June 24-28)—as well as couture (July 5-10). Starting February 2016, New York Fashion Week: Men's will be moved to the week before womenswear showings, making it easier for editorial and buying teams.
Kolb hopes the first season will build a solid foundation for the American menswear industry, with Amazon's fashion sites (including
Amazon Fashion
,
East Dane
, and
MyHabit
) being the presenting sponsors, with additional support from
Shinola
,
Tumblr
,
DreamWorks Animation
,
Loews Regency New York Hotel
,
Dockers
,
AXE
, and
Cadillac
.
According to the CFDA, New York Fashion Week: Men's will feature a mix of runway shows, presentations, and special events. CFDA board member,
Tommy Hilfiger
will participate in the inaugural event, as will
Calvin Klein Collection
,
Michael Kors
,
Rag & Bone
,
Public School
,
Billy Reid
,
Todd Snyder
,
Michael Bastian
,
Ovadia & Sons
,
Robert Geller
,
Duckie Brown
,
Patrik Ervell
,
Orley
,
Kent and Curwen
, and
Rochambeau
, among others.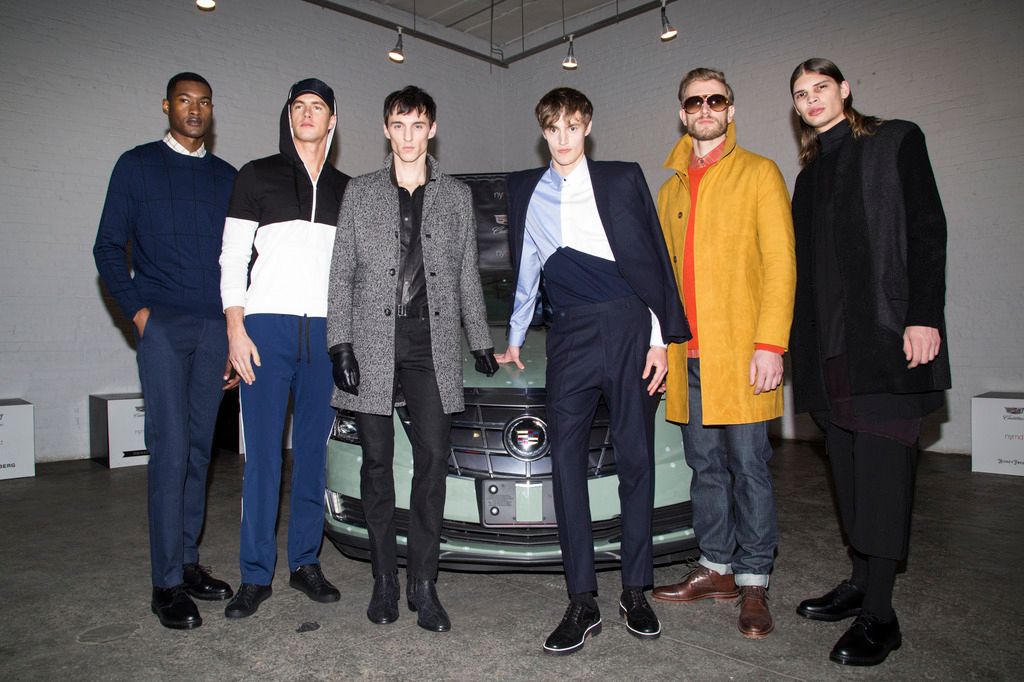 This article was originally written for Grungy Gentleman.
Images courtesy of NYMD / Agentry PR.